How much would it cost to be on vacation everyday without the hassle of taking flights, checking in and out of hotels, or worrying about car rental? $40 million. Canada's most expensive residential real estate listing is on the market in West Vancouver, a home on 5.44 acres overlooking downtown Vancouver, the Lower Mainland, Vancouver Island and the US. After redevelopment, the purchase will include three structures: a 21,000 square feet house, a 7000 square feet 4 bedroom guest house, as well as a 2 bedroom 2580 sqft. office/maids quarter. The 6 bedroom main residence includes a massive negative edge pool, hot tub, indoor and outdoor ponds, 3 waterfalls, billiards/bar room, movie theatre, wine cellar, gym, massage room, a 15 car garage, an outdoor living room with fireplace, outdoor kitchen, cabanas and viewing area to watch over the tennis court and putting greens.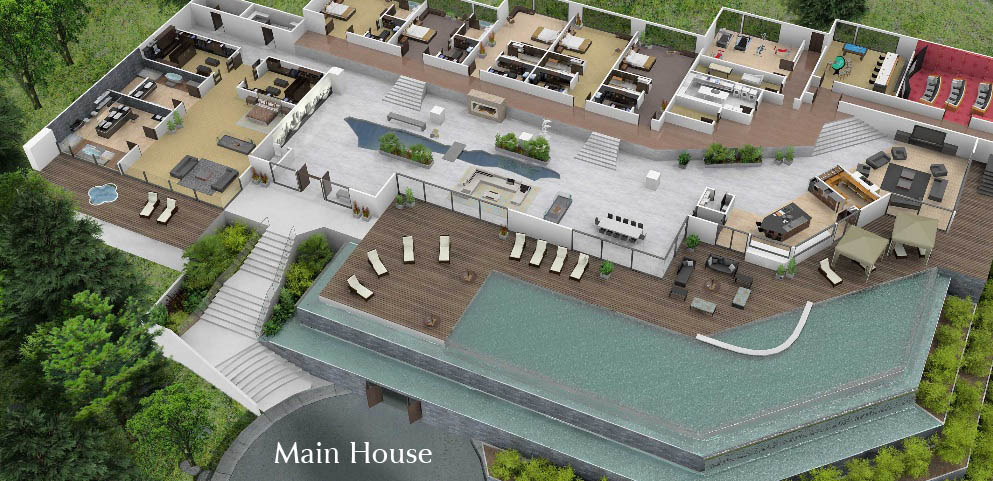 Buyers based in China have shown interest to this project according to the listing agent from Century 21 Canada. However, if buyers choose to keep the existing buildings or use their own design, the price will drop to $25 million becoming the second most expensive listing in Vancouver.
Read the original article: http://www.montrealgazette.com/business/Vancouver+mansion+sale/5098442/story.html
Official website of the property: http://camelotestate.com/